Hi, everyone, it has been a very busy new year since our last major Babs Do Update! We have been preparing so many things all at once and making strides in the industry on a seemingly daily basis, as well as coming up with a massive store of content for our online endeavors! Now, for our updates:
The Review – A Fatal Frame Fan Film
Our multi-award-winning film, "The Review – A Fatal Frame Fan Film" has been having an explosive run in film festivals with a current total of 15 award wins, including several First Place awards! We have many more film festival submissions in the consideration stage, along with several invited submissions, that stretches the film's run well into 2018. We are so grateful to the festivals that have accepted our film and we are completely blown away with all of the honors and awards the film has received so far and we can't wait to see where the film goes from here!
[caption id="attachment_1023" align="aligncenter" width="610"]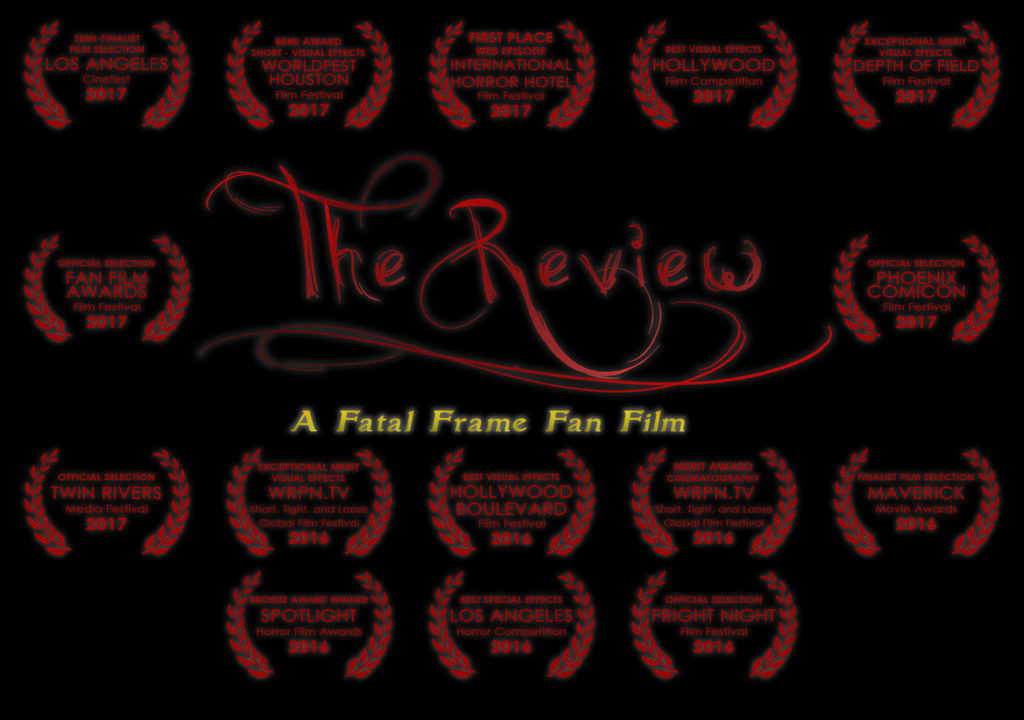 Our award banner as of May 15, 2017[/caption]
Our First Feature Film
We have been making all of the preparations and signing a whole lot of forms to get our first feature film off the ground. Purchasing all of the necessary equipment has been a big part of this process as well, including testing out new tools to make the film really shine. Now, we're officially starting the casting process! We've put out notices in some local groups where we're filming and we're going to be looking for talent online very soon.
Our Youtube Channel
There are so many projects we have planned for our Youtube channel it's unbelievable! While we don't think that we'll do something quite as elaborate as "The Review" in the near future, we do have some more videogame-based videos planned, as well as a couple of "Fatal Frame" videos that have been on the backburner while we've been working on our first feature film.
The Next Step
Our first feature film is our main focus at the moment and we are very eager and excited to get cameras rolling! Casting will ultimately determine when that will happen so we're looking forward to seeing what talent we find along the way. We want to provide more updates as they come but things are happening so fast that our social media channels will be the best way to stay up to date with our progress. If you haven't Liked, Followed, or Subscribed to one of our channels yet, now may be a very exciting time to do so! Thanks for reading and, as always, stay tuned for more!